Progresja – Polish manufacturer of synthetic rattan
Under the brand Progresja, we produce and deliver high-quality synthetic rattan. Customers appreciate us for durable and elegant living sets and exclusive dining sets. The collection of garden equipment is complemented by cushion storages and also by planters. The most popular products from this latter category include garden pots with a self-watering system – an innovative solution developed by progressive engineers. An important part of our offer is fencing panels and a full range of synthetic rattan mats, used as covering of balconies and terraces.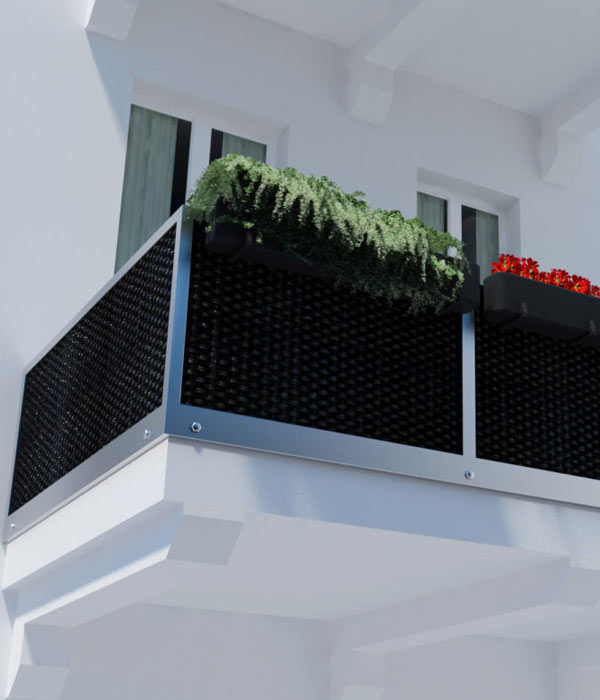 Original technology
This unique synthetic rattan has been developed by our engineers. Synthetic rattan mats are woven in a fully automated way. Then the strips are connected and secured against delamination. This material can be trimmed to fit the needs of a particular industry. Braided synthetic rattan is versatile – it works well in home applications (from covers of balconies to covers of terraces) as well as in business offices (eg in the restaurant gardens). The quality of the material is best shown in the gallery.
Coherent, modern design and impressive colour gamut make it possible to use many synthetic rattan elements at the same time. Moreover, high durability for difficult environmental conditions allows to display furniture and synthetic rattan decorations in summer gardens and – throughout the year – on terraces and gardens. Progresja products are resistant to UV rays, humidity and low temperatures.
Perfectly matched
The versatility of synthetic rattan allows us to realize your ideas and projects, including custom-made products. We meet individual requirements for the dimensions of the furniture and details of their finish. Thanks to the ever-expanding palette of colours, we match the look of the product closely to the character of the arranged space.
We invite you to our online store where you will find products available in regular sales. For individual orders please contact us.